That was Touch Football Australia (TFA) CEO Jamie O'Connor's reaction to the inclusion of an All Abilities division, for the first time ever, in Touch Football's annual nationals tournament, the Inferno National Touch League (NTL). 
At the event in Coffs Harbour earlier this month, seven of the 119 teams competing took part in the brand-new Indomie Noodles All Abilities division, a division that enabled athletes with an intellectual and/or physical impairment to compete along with their family members, carers and friends.
The tournament was genuinely inclusive, in that the All Abilities division wasn't held separate to the remainder of the event. "The All Abilities division was intentionally built into our standard draws, with games played on all the same fields that the Open and Masters athletes played on, officiated by referees who officiated other divisions, and with the Grand Finals played on the stadium field and livestreamed," said O'Connor. 
But the best thing about the event, he said, was the support the All Abilities teams received from the broader Touch Football community. "The incredible part was watching the crowd – the length of the tunnel. The tunnel has been a part of our sport for a long time. And watching the tunnel get so long that we had to curve it because the amount of people who wanted to come out and support the athletes in their Grand Final was absolutely extraordinary.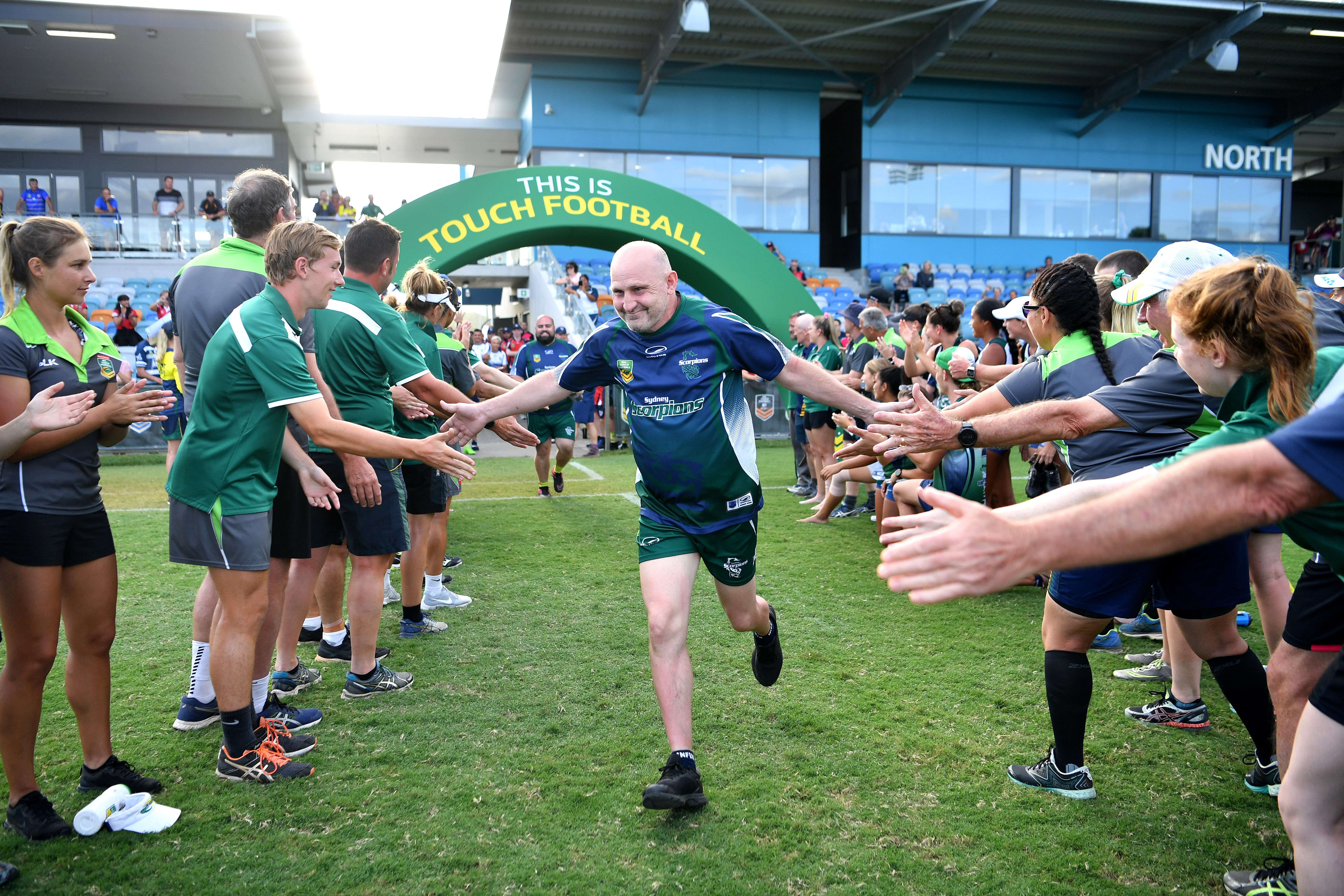 "I was talking to the father of one of the athletes who has been in and around other sport inclusion programs, national swimming, and a whole range of other national sports, and he made the comment to me at the end of the event that this is by far the bets inclusion program in sport, and only hopes that other sports pick up what we're doing because it's now the new benchmark."
That's a benchmark that O'Connor plans to set higher each year. "The All Abilities division will of course now be part and parcel of the NTL event ongoing – it's just one of our divisions. The popularity of it this year will see more teams come, more support thrown at it. It was one of the most inspirational things that our sport has done and I think one of the most critically important we've done in my time. We'll make it even bigger and better next year."